2006 Edition Gallery
The following pictures were taken during Codex Alpe Adria 2006.
Click the images to view a 640x480 picture. The original higher resolution images, where available, can be loaded by appending "_hires" to the file name (e.g. "example.jpg" vs. "example_hires.jpg").
Please refer to the image file name prefixes for photo credits:
Alessandro Passoni (ap)
Andreas Bornmann (ab)
Bernd Schmidt (bs)
Camillo Belotti (cb)
Claudio Marro Filosa (cmf)
Daniele Redivo (dr)
Enrico Vidale (ev)
Jens Schönfeld (js)
Luca Danelon (ld)
Luca Rossato (lr)
Marco Foco (mf)
Stefan Leitner (sl)
Podcast
Conference sessions are available as a podcast. You can use this RSS file to download all MP3 files to a compatible player: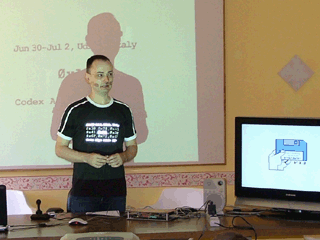 Individual files are also available in MP3 format:
Dennis van Weeren's presentation is additionally available in a video version (WM9 and iPod-compatible MPEG-4) which includes his slides and additional photographs:
First Arrivals
Final Preparations



Ciccio Forever






Friday evening: the city
is getting ready for
football quarter finals...





... so we pwned the entire restaurant!
While Everybody Else...



(Italy won 3-0)
Saturday's Seminars





Dennis presents Minimig














Featuring slides...






Bernd tells the story of UAE














And Jens illustrates
his new developments







Dario and Max present
the latest AmigaOS news






Matteo and Marco speak about
retrocomputing, with a
special on Apple's 30 years








Cesare and his
supporters delve into
the demoscene







Fabrizio presents the Prophet 64
synthesizer and SID editor
Demos Galore










Demos being completed
and featured day and night
Real People, Emulated Worlds









Bernd (UAE), Dennis (Minimig) and Jens (Clone-A)
exchanging ideas and having fun
Retro Mood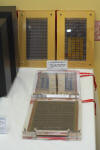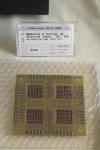 Excellence and diversity in
a handful of kilobytes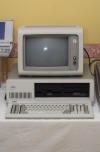 ... until PCs mark the
beginning of a new era








And of course, lots of
Commodore and Amiga memories



Do you remember?
Before the internet was...
... videotex (aka Minitel/BTX)
Alternative Systems


iMac made in Ikea
(empty inside)


Minimig Amiga Clone

8-Bit Bike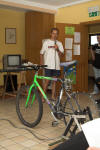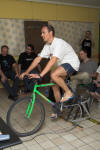 More views of the Bike 64 Project



Peace
Antipasto

















Some snacks and drinks before dinner
Pasto
Sunday's Surprise Compo













Better than eating bananas, isn't it? ;-)
Disk Throwing Competition










Creative minds neet to
also have a look inside


People


And the Winners Are...








The competition winners
(Grand Prize: a C65 prototype)
Cameras Galore







In case you were wondering why this
page takes so long to load...
Monday's Excursion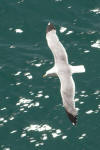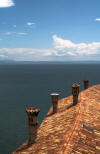 Some impressive views from above...



... and below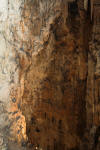 Grotta Gigante
(largest touristic cave in the world)


Panini sounds tempting,
but we are here for the WWI memorial























At tuba terribili sonitu taratantara dixit








It's almost night in Trieste